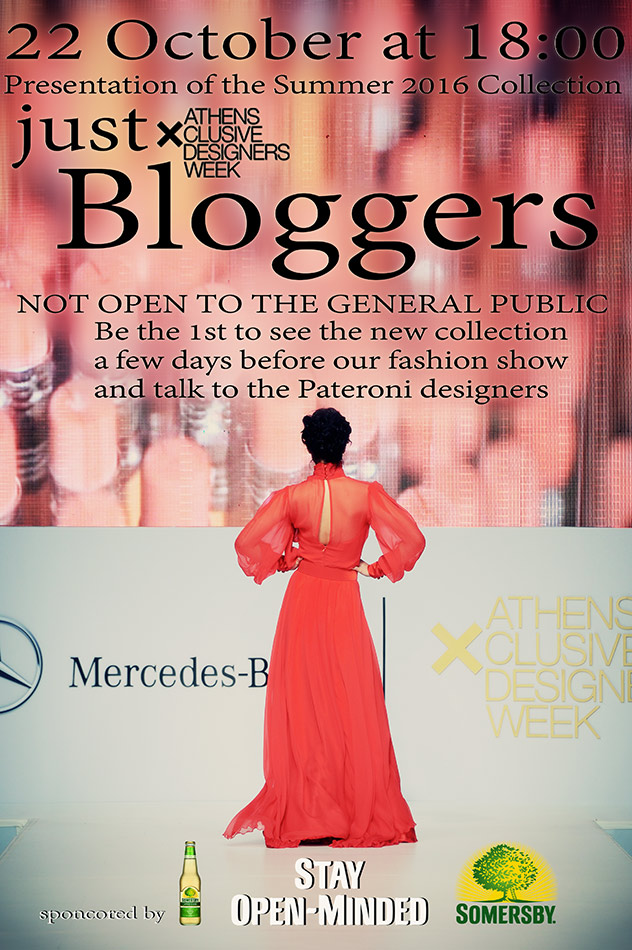 Bloggers Day ! 
October 22, at 18:00 We are organizing a special day ONLY for bloggers at the Pateroni Kolonaki boutique, 
Patriarhou Ioakim 18str.
We will present exclusively to the friends of fashion, our new
Spring/Summer 2016 Collection , a few days before AXDW Athenian Fashion Week ! 
the designers of the house will be there to talk and answer all your questions.
If YOU, are a fashion or beauty Blogger and want to participate contact us at : (0030) 210 72 24 998. 
Participants must confirm before 21 Oct.
ENTRANCE IS NOT FOR THE GENERAL PUBLIC.